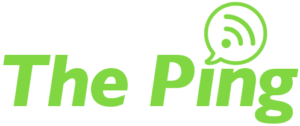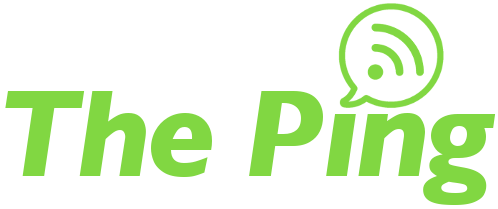 Once you've decided to work remotely, you may find it difficult to stay in sync with the rest of your team back in the office.  Digital workforce infrastructure has been engineered for decades to provide a stable foundation for your office, but now that you're outside of your firewall you may find yourself as frustrated as a hacker would be when trying to access your company's documents.  While you may still be able to email back and forth with your coworkers, you can't easily update your shared files, see who's available to receive an incoming call, or update a customer's order status.
Luckily, there are a lot of different technologies that exist to enable a remote workforce, and you may already have the infrastructure in place to deploy some of them!  It's important to keep in mind, however, that the easier you make it for you to access your network remotely, the easier you may be making it for hackers too.  Don't worry, though, because your team here at UniVista is happy to help guide you through the process!  This article will outline some of the most common remote access solutions as well as a few things to watch out for.
VPN
A Virtual Private Network – or VPN – is the industry standard for remote access.  When you connect a computer or mobile device to a VPN, you're able to tunnel directly into your office's private network and communicate to systems as if you're locally connected.  There are many different types of VPN solutions, but the two driving factors in choosing which to adopt are typically licensing and security.  Using some proprietary database programs like QuickBooks over VPN can risk data corruption, however, so make sure you talk to your UniVista team before making a VPN part of your remote access solution.
L2TP
The Layer 2 Tunneling Protocol – or L2TP – is a popular VPN choice that combines security and a broad device support.  It uses UDP data packets for data transmission which make it more suitable for enabling voice applications.  Windows Server and many business-grade firewalls support running an L2TP VPN server.  However, L2TP may be blocked by some Internet providers or hotspots.
SSL VPN
A Secure Sockets Layer – or SSL – VPN works around the risk of blocking by using the same kind of TCP port as visiting a website (like https://www.univista.com).  While potentially more versatile than an L2TP VPN, SSL VPNs on Windows Server only support Windows devices (no native support for Macs or Android Phones) and SSL VPNs offered through your firewall may require additional licensing.
VoIP
We've talked extensively about VoIP in past articles (The Ping: VoIP Best Practices, The Ping: VoIP Call Quality Issues – Common Mistakes And Symptoms) so we won't dive too deeply into the subject here, but having a phone system that supports VoIP is essential if you're looking to access it while out and about.  VoIP systems offer many different remote connectivity options – from mobile apps and browser extensions to dedicated handsets with built-in VPN functionality.  UniVista will be glad to help you make sure your network is ready for whatever programs your phone system provider offers!
Cloud Services
The "Cloud" may be the biggest IT buzzword of the 2010s, and for good reason.  Cloud services offer low initial overhead (you don't have to run it on your own server) and are accessible practically anywhere out of the box, with most security measures being handled by the provider.  While you may end up paying more in the long-term for cloud services, the per-user fees are predictable and simplify budgeting.  Cloud services exist for everything from Sales & Customer Relationship Management to Asset Tracking & File Management.  No matter what services you're interested in hosting in the Cloud, make sure you understand the provider's support agreement and uptime SLA.  Pay close attention to compliance certifications and the Terms & Conditions for these services, especially if you plan on using them to access sensitive data.
Services like Dropbox, SharePoint, and Google Drive offer flexible access to your company files, but don't support syncing with your existing file shares and may not be a good choice for large files like CAD projects, graphics, and videos.
Products advertising "personal Cloud" functionality can run on your existing servers to offer access over the Internet, but your company will likely be liable for their security and making sure your business applications support them.
Virtual Desktop Services
Virtual Desktops and Terminal Services can trace their origins to the dawn of the computing era, when computer terminals would connect to a mainframe which ran the programs.  Today, Virtual Desktops can run on your server (or in the Cloud) to provide a stable experience for your programs even if your remote connection is flaky.  A Virtual or Remote Desktop connection transmits your keyboard and mouse input to the server and the output is drawn on your monitor, but the programs themselves are doing the heavy lifting on the server itself.  This is a good solution for connecting slow laptops to company programs, or for running database programs like QuickBooks which don't handle network interruptions well.
Summary
This article has only scratched the surface of the different ways you can connect to your office resources while you're out and about, but now you should have a better understanding of the benefits and risks of the most common remote access solutions.  Very few solutions are one-size-fits-all, so if you're interested in finding out how your organization can accomplish more while out of the office we implore you to reach out to your team at UniVista to have a more in-depth conversation with us.  Who knows – maybe when you call we'll answer, ready to help from a "remote office" on the shores of Town Lake.
Your UniVista Team
*Celebrating 20 Years of Customer Satisfaction*