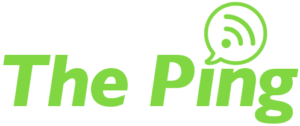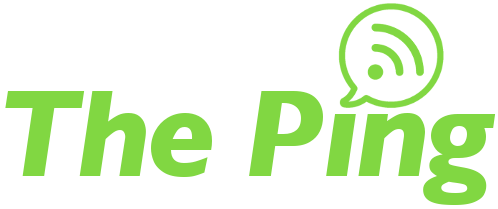 Last week, we were speaking of cloud services and how to choose the correct one for your organization. Ensuring you choose a company that covers all your compliance and disaster recovery needs is an important part of the process. Replacing hardware and software on a regular basis is equally important. Having up to date hardware and software can help keep you safe and keep your employees happy. The easiest way to ensure that your hardware stays current is to create a replacement cycle.
What is a replacement cycle?
A replacement cycle is a budgetary consideration as well as a product end of life replacement plan. A budgeted replacement cycle allows for the scheduled replacement of hardware and/or software that you use within your organization. For example, every three years you may decide to replace all desktop systems and upgrade to the newest version of Office. Replacement cycle plans will often schedule the replacement over an extended period of time, usually allocated as a monthly, quarterly or annual basis.
How does this help your organization?
We often see organizations replacing their devices only when an older system has finally kicked the bucket. On the surface this may seem like a less expensive route but in reality, it costs more to maintain an older device. There are also additional hidden costs because older systems are slower which means that it takes longer for employees to do their jobs. Finally, there is a cost associated with the disruption a failed system can cause. Having the correct replacement cycle is a necessity for a local government because their strict budgeting requirements means that finding the money in a bind is harder than planning for replacement in the future. It's like buying a new car. Yes, you will have to pay a monthly car note, but this is something you can budget and plan for. However, if your 2000 Chevy Metro dies, are you prepared to replace it on the spot?
Degradation of Desktops
Maintaining older desktops and software can also bring about a whole new set of problems. Do you remember the ransomware attack in Baltimore earlier this year? In The Ping: State of CyberSecurity, we mentioned the increasing frequency of cities being targeted by hackers. These malicious actors have determined that hardware and software replacements have become low on the municipal budgeting priority list. Older machines and software on these networks create security holes for hackers to exploit.
It's not always obvious to the user but the ability of a system to perform at 100% efficiency declines over time with continued use. Checkout the image below to see what parts of your desktop systems degrade over time: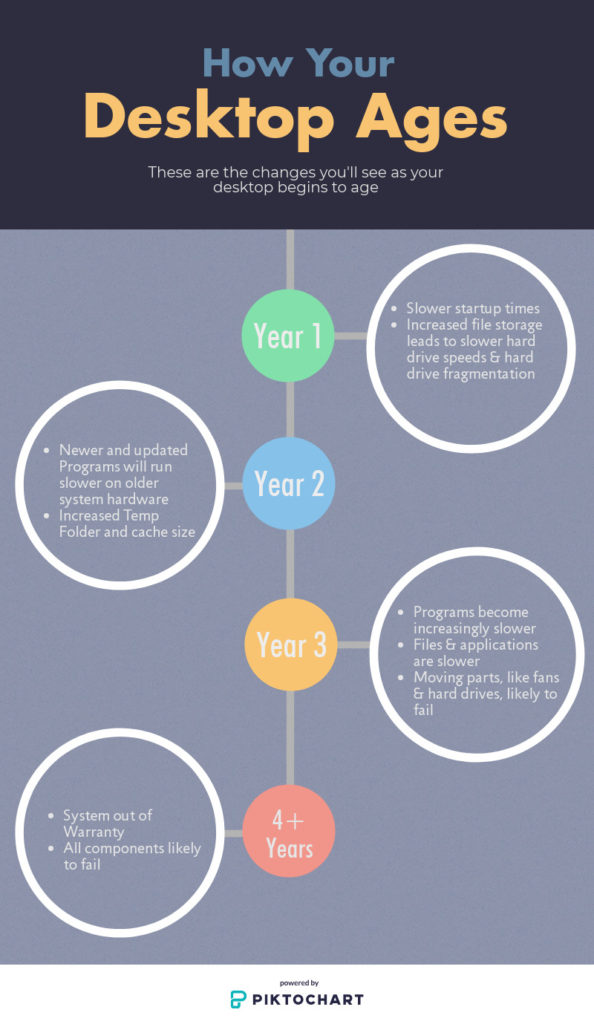 What replacement interval is right for you?
Determining the proper replacement cycle is a critical decision. If your replacement cycle keeps a system around too long this decision can potentially cost your organization more than the cost of a new system. As you can see, it is critical to weigh all the pros and cons to determine which replacement interval is right for you.
There are quite a few considerations to take into account when determining a replacement interval. First, you must put together a list of considerations when budgeting for hardware replacement.
Is your current equipment close to End of Life?
How many systems will you need to replace?
What are the system requirements per user of the computers to be replaced?
How much will it cost to deploy the new systems onto the network?
How much time will it take to deploy the new system before your employees can get back to work?
Now that you have your estimate, where does this fit into your annual budget? The number you've come up with may require you to break up the purchase across multiple budgets. Also, where does this fit with 3rd party vendor End of Life schedules such as Microsoft's January 2020 retirement of Windows 7, Server 2008, etc – learn more here. When working with most vendors for replacement, the larger your purchase, the more you can save! Purchasing individual desktops will almost always cost your organization more in the long run.
Software Replacement
Is your head spinning yet? Luckily, software replacement cycles are much simpler than system replacement cycles. Many software vendors have migrated their software offerings to a month-to-month licensing model. A perfect example is Microsoft's Office 365 offering. So, how does this help you? Consider the following benefits of Microsoft's Office 365 licensing model:
You receive upgrades and updates for new software versions as long as you are licensed.
You no longer need to track licensing outside of the Office 365 management portal.
You don't have to make a large one-time single purchase of software; instead, these purchases will become a part of your monthly operating expenses which in most cases saves you money!
Monitoring all of this can be a hassle, but a hassle you can leave to us! As part of your service agreement, we monitor your devices to ensure we're keeping you up-to-date. We'll also help you determine the proper replacement cycle and work with you to determine the devices you'll have to replace within the next budget year. Not sure how this can benefit you? Reach out to your Account Manager today if you have any questions!
Your UniVista Team
*Celebrating 20 Years of Customer Satisfaction*