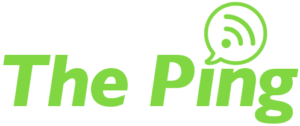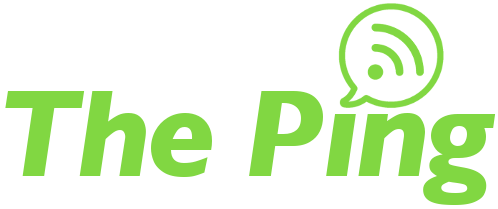 Microsoft Office 365 is a cloud-based subscription model that offers email and office productivity solutions that many are finding attractive. Business applications from Outlook to Excel is accessible anywhere you have an internet connection on multiple devices, depending on the plan you pick. Traditional Microsoft Office applications were only utilized through desktop installations, limiting access to your productivity environment.
UniVista offers three of the most popular licenses within O365, Business Essentials, Business Premium and Enterprise E3.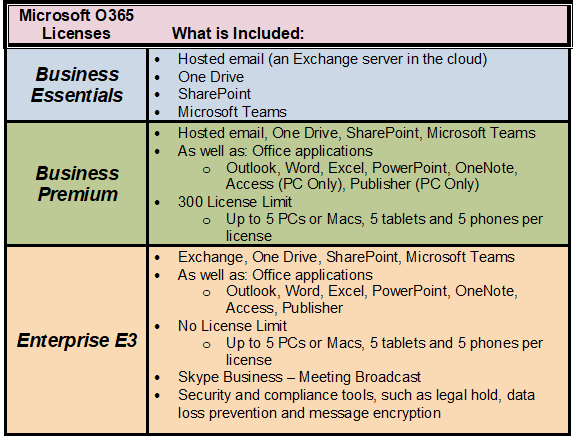 Further specifics:
https://products.office.com/en-us/compare-all-microsoft-office-products?tab=2 – O365 Business
https://products.office.com/en-us/business/compare-more-office-365-for-business-plans – O365 Enterprise
Pros:
Ever have problems trying to find your license key? Not with Microsoft Office 365. Your subscription is your license key, no need to find it if you have to reinstall the application.
Business Continuity: Disasters happen to the best of us. With Microsoft's multiple homing locations for their data, you don't have to worry about yours disappearing for good.
Upfront Costs are minimal. Microsoft offers a month-to-month payment plan for licensing that matches their yearly fee. That means, switching over to Office 365 would only cost you the rate of one month of service!
Never worry about the cost of upgrading. Updates are included in the cost of your license.
Cons:
While purchasing you license upfront may cost you a significant amount of money in the beginning, it actually saves you money in the long run. The cost of paying for your license after three years surpasses the upfront cost you might have paid for a traditional license.
As always, feel free to contact us at [email protected] if you have any questions!
Your UniVista Team
*Celebrating 20 Years of Customer Satisfaction*