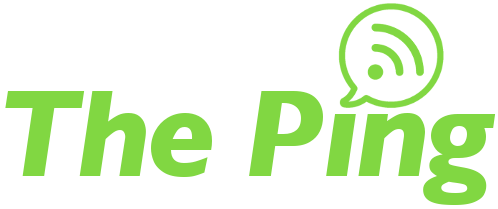 KEEPING EQUIPMENT AND OBJECTS CORONA VIRUS-FREE.
While it may not have been perfect, we've definitely discovered the hours that we've spent Business Continuity planning (see Disaster Recovery and Business Continuity Planning) have definitely been worth it. Even with all the planning we've done, we've never used a pandemic as one of the scenarios to test, so there are a few items we've had to figure out along the way.
How we keep Coronavirus-free
Researchers have found that COVID-19 can remain viable for between two and three days on plastic and steel, which are commonly used in electronic devices. The same research shows that the coronavirus can survive up to 24 hours on cardboard —so wipe that Amazon box down when it arrives. On copper materials, research shows that it only lives for four hours. Because a pandemic was not one of the scenarios we've planned for, UniVista has come up with processes to receive, clean and distribute packages to limit spread of the infection. Our process includes spraying the boxes with a hydrogen peroxide solution from the EPA Approved list of products that kill Corona virus , along with wiping the boxes down with EPA Approved Costco Cleaning wipes (Shameless Costco plug).
Our default mode is to work from home but if we do go to the office, our internal process includes Social Distancing and cleaning work areas plus all items contained in those areas before and after use with Costco Cleaning wipes (Another Costco plug).
Keeping items you use Coronavirus-free
Since research has also shown that the only thing that we touch more than our face (average – .38 times per minute) is our cell phone (average -1.817 times per minute), you'll probably want to clean it often because it may have been contaminated.
"Using a 70 percent isopropyl alcohol wipe or Clorox Disinfecting Wipes, you may gently wipe the hard, nonporous surfaces of your Apple product, such as the display, keyboard, or other exterior surfaces," the company said. "Don't use bleach. Avoid getting moisture in any opening, and don't submerge your Apple product in any cleaning agents. Don't use on fabric or leather surfaces."
Apple's recommendation for cleaning their iPhone and iPad products is as follows:
Use a 70 % isopropyl alcohol wipe or disinfecting wipe;
Use only a soft, lint-free cloth. Avoid abrasive cloths, towels, paper towels, or similar items;
Avoid excessive wiping, which may cause damage;
Unplug all external power sources, devices, and cables;
Keep liquids away from the product, unless otherwise noted for specific products;
Don't get moisture into any openings;
Don't use aerosol sprays, bleaches, or abrasives;
Don't spray cleaners directly onto the item.
Don't use bleach.
Don't submerge your Apple product in any cleaning agents.
Don't use on fabric or leather surfaces.
The best piece of advice to take away from this, is to avoid sharing your Apple products with others. That includes your phones, tablets, laptops and computer accessories.
Keeping in touch
This has honestly been the hardest thing to overcome because we thrive on the personal relationships we share with you, our customers, and each other.
We already used Microsoft Teams but now its our bread and butter product. I probably have four or five sessions a day with other teammates in Teams where we share screens, talk, and share documents with each other. Teams is also handy for a virtual happy hour. If you're not utilizing Teams and you are hosted through Office 365 then please bring this up to your Univista Account Manager, or a member of my staff and we can schedule a call with you to show you the basics.
I've also used Houseparty to keep in touch with family and friends. Its like Microsoft Teams except it has games that you can play.
Tell us what you've discovered. Is there anything we can help you with? Let your Account Manager know. UniVista is always here to help.