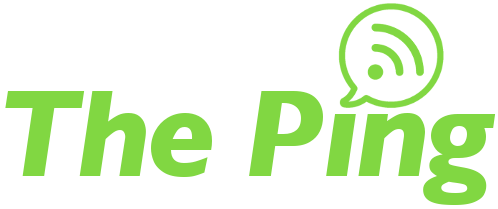 Happy New Year from all of us at UniVista! Now that we're into a new year it's a great time to establish both a budget and effective protocols for moving forward with a safe and productive year.
The End is Near, err HERE!
You may recall, we have mentioned in the past the need to take action and prepare for End Of Life (EOL) for several products. Well… for some products that day has come.
January has seen the end of Windows 7, Windows Server 2008 and 2008 R2*, and Windows 7 Professional for Embedded Systems. October of this year we say goodbye to Exchange Server 2010 and the Office 2010 Client, as well. Talk to your UniVista Account Manager about upgrading or ensuring your systems are up to date with the latest software NOW, to avoid potential problems.
If you find yourself in an EOL scenario take steps to protect the future of your productivity, and most importantly, your organization. Invest in the type of technology that mitigates EOL concerns, like Microsoft's Office 365. Office 365 is an integrated solution of apps and services which is updated monthly with the latest features, along with security updates. Other technology options to consider include products like Azure AD, which is a Microsoft cloud-based identity and access management service. Azure AD helps employees sign-in and access resources, including internal resources such as apps, on your corporate network, your intranet, along with any cloud apps developed in-house by your own organization.
Software Assurance is another tool to avoid EOL. Software Assurance spans a broad range of Microsoft software and service products, including Windows Operating System, Microsoft Office, Exchange, System Center, SQL Server and the aforementioned Microsoft Azure. One of the benefits of Software Assurance is automatic license upgrades to the newest releases of your covered Microsoft products. Again, discuss your needs or concerns with your UniVista Account Manager.
A good EOL Plan includes a Budget.
If you haven't already thought about your technology and IT budget for 2020, do so! Budgeting is critical to assure you have the resources necessary for the hardware and software acquisitions that will be required to move forward confidently and securely this year.
Your budget should include some of the upcoming trends we've seen in Artificial Intelligence (AI) and Cloud-based services. Taking advantage of AI and Cloud-based services allows an organization to fully maximize time, resources and in-house talent. Additionally, investing in this type of technology now, allows you to save money in the long run.
AI takes the drudgery away from menial tasks. It is estimated that as a result of this type of technology, there will be significant impact on how we do business in the future. Harnessing many of AI's benefits is one of the means of doing so. Numerous mundane and rudimentary tasks, like form filling, appointment making and scheduling, can now be handled by AI. This allows your employees to use their time more effectively to handle more critical, analytical, creative or customer service tasks that require "real" problem solving. (ref.  21 Ways AI Is Transforming the Workplace in 2019 
Be sure to budget for Cloud Service options this year, as well. There are a variety of industry-specific Cloud Services which could dramatically simplify your business and will improve employee connectivity. Additionally, investing in and utilizing task-specific Cloud-based services, like those for HR, Payroll or Security, as well as Virtual Voice, could significantly increase in-house productivity. It is now viewed that Cloud Services have become essential part of doing business and are reshaping the way employees do their work and interact with one another. (ref. Three Ways Cloud Solutions Can Benefit Your Workplace Collaboration – Forbes )
New Year, New Cybersecurity Threats!
Re-evaluate Cybersecurity Protocols with the New Year. Now is a perfect time to update passwords, establish online and email safety procedures with employees, and instate Two-Factor Authentication (2fa). It's expected that 2fa will become commonplace this year, let us know if we can help your organization implement 2fa. Remember, maintaining Cybersecurity vigilance is an ongoing effort and 2fa is a great place to kick off the year.
As always, feel free to contact your UniVista Account Manager if you have any questions or concerns regarding an appropriate technology budget, your business's vulnerability to security threats or implementing any of the plans mentioned above. We look forward to serving you throughout the next year!