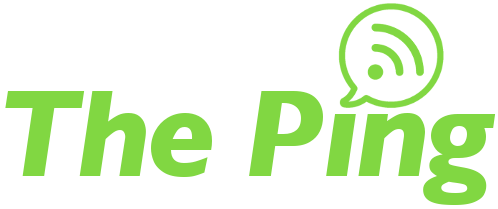 Don't Take Popular Technology at Face Value – Ask Us First!
In our current Coronavirus-infused-work-from-home reality, the need to stay vigilant with respect to cyber-security remains high. Multiple published sources have reported that hackers have become more active lately. In fact, since January there has been a 15-20% increase monthly in overall hacking incidents. Hackers have also begun utilizing terms like "coronavirus or COVID-19" to trick users into clicking on illicit websites or emails that are designed to steal sensitive information or install malicious software.
If your organization has a Comprehensive agreement with UniVista then you are protected with our Cybersecurity suite or products. This suite includes Cisco Umbrella which is designed to block any malicious content and software that can steal your information or hold your organization hostage.
Since most of us are all working remotely from home, we now have to rely on a variety of platforms for virtual meetings that may not be all that they were touted as previously.
No More Zooming…
Case in point are the recent issues encountered with the newly popular Zoom. Zoom, much like other video conferencing platforms has become a widely used option across businesses, schools and individuals for communication and meetings. While at face value it seemed to be a convenient, attractive and easy to use App, in reality Zoom harbors some serious security issues which have recently come to light.
One of the biggest issues that have become apparent in Zoom was uncovered by The Interceptor. What The Interceptor learned is, that despite assurances to the contrary, Zoom did not have end-to-end encryption as was promised and promoted in its marketing. Currently E2E Encryption is not possible in Zoom Video Meetings. Another Windows-based vulnerability exposed additional bugs that exposed Zoom users to password theft. But, more disturbingly, the vulnerability also opened up users to having their webcams and microphones intercepted and compromised by users with malicious intent.
Additional, features in Zoom have not only allowed users to be exposed, the App had data mining features that it was sharing with Facebook, whether the user had logged in with Facebook or even had a Facebook account, for that matter. Other data mining vulnerabilities included certain users being able to have access to certain other users Linkedin profile data, while other flaws included the application leaking users' photos and email addresses to strangers. Most disturbingly however, an investigation by the Washington Post found that thousands of unprotected recordings of Zoom video calls were left both unprotected and viewable on the open web. Unfortunately, many of these calls included discussion of personally identifiable information from therapists and telehealth professionals, along with businesses.
While several lawsuits have been filed against Zoom, companies and schools are now banning its use, including organizations like the Department of Education, Google and SpaceX, to name a few. In short, check with your UniVista Account Manager before you move forward with a technology platform, no matter how popular it may be.
A better and more secure option…
If you have Office 365, you have the option to use Teams. Microsoft Teams is a persistent chat-based collaboration platform which allows collaboration, document sharing and online meetings. Additionally, Microsoft Teams offers numerous and impressive video conferencing features. Users can host 1080p calls with up to 250 members, which includes the ability to share screens, record calls and collaborate on the go with apps for smartphones and tablets.
If you're interested in learning more about Microsoft Teams, or need help getting the most out of your Office 365 technology, please contact your Univista Account Representative.
Stay Positive, stay productive, remain vigilant…
Despite what is going on around us, we can maintain some semblance of "business as usual" provided we remain vigilant to cyber-security and other technology threats. Again, if you have any questions please don't hesitate to contact us.
How are you doing?
Please don't be shy. We realize that these are crazy times. If there is anything that Univista can do to help you get through this crisis then please let us know. We will always do our best for you.