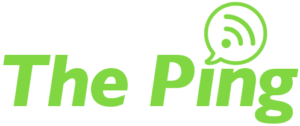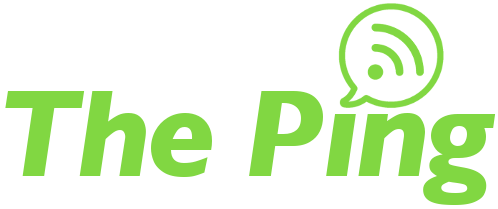 In today's rapidly evolving technological landscape, having a reliable and efficient IT infrastructure is crucial for the success of any business. UniVista has created its Comprehensive Support Agreement to fill this goal for any business or organization of any size. Below are the key components of our Comprehensive Agreement, emphasizing the benefits they can bring to your organization.
Support Workstation, Servers, Cisco, and Firewalls:
UniVista's Comprehensive Support Agreement provides comprehensive support for your installed workstations, servers, networking devices and firewalls at no additional cost to you. This coverage ensures that your critical IT infrastructure components are proactively managed and maintained to minimize downtime and maximize productivity, all within a defined budget.
Patch Management and Network Security Analysis:
To ensure the stability and security of your IT infrastructure, UniVista handles patch management for all covered servers and workstations. This includes keeping the operating systems and various applications like Windows OS, Adobe software, Google Chrome, along with others, up to date. Additionally, we conduct network security and performance analysis to find and mitigate any vulnerabilities in your network. 
On-Site Visits and IT Strategy Planning:
UniVista schedules regular on-site visits to foster a strong client-provider relationship. These visits allow our IT experts to assess your infrastructure, address potential issues, and align your IT strategy with your business objectives. We use this information to develop a comprehensive IT strategy, along with a budget that ensures your technology investments are aligned with your organizational goals.
IT Inventory Management and Help Desk Support:
UniVista's Comprehensive Support Agreement includes management of all the assets we monitor. This ensures your organizations hardware and software are tracked and kept working to their best ability. Additionally, we understand that swift resolution of IT issues is vital for keeping your operations running smoothly. That's why UniVista's dedicated help desk support team is available to provide prompt assistance remotely or on-site when needed. 
24×7 After-Hours Business Stopping Emergency Support:
We recognize the importance of uninterrupted business operations, which is why UniVista offers 24×7 after-hours support for business-stopping issues. Our team of IT Professionals is equipped to handle business-stopping emergency issues promptly, with a maximum response time of one hour, ensuring that critical problems are addressed swiftly, minimizing any potential impact on your operations.
Active Directory and Email Server Management:
UniVista's Comprehensive Support Agreement covers hosted or on premises Microsoft Active Directory maintenance and management, ensuring that your organization's user environment will be secure and well-organized. UniVista will also manage and support your corporate Microsoft 365 email system, enabling reliable communication channels within your organization.
UniVista Cybersecurity Suite and VPN (Virtual Private Network) Implementation:
The UniVista Cybersecurity Suite is included with every Comprehensive Support Agreement which helps your organization safeguard its digital assets, providing advanced protection against cyber threats. For more information on the UniVista Cybersecurity Suite, see this blog post: https://univista.com/posts/the-importance-of-cybersecurity-training-and-why-you-should-take-advantage-of-univistas-customer-training-opportunities/. UniVista also implements and manages all your organization's VPN (Virtual Private Network) solutions, ensuring secure remote access to your network resources.
SharePoint Management and Server Monitoring:
UniVista's Comprehensive Support Agreement includes SharePoint management, enabling efficient collaboration and document sharing within your organization. UniVista provides 24×7 monitoring of your supported servers.  This proactive approach allows us to detect and resolve potential issues before they affect your operations.
Access to Document Library and Emergency Equipment:
UniVista's Comprehensive Support Agreement allows your organization access to UniVista's Company Library, providing valuable resources including policies and procedure templates. In case of equipment failure, we offer an emergency loan for SonicWALL or Cisco firewalls or switches, ensuring minimal disruption to your operations.
Monthly IT Health Reports and Preferred Rates:
As part of UniVista's commitment to transparency, we provide monthly IT health reports summarizing the performance and status of your IT infrastructure. Moreover, for situations that fall outside a scope of work, we offer preferred rates, supplying cost-effective flexibility when you need more IT support.
By partnering with UniVista through a Comprehensive Support Agreement, you provide your organization with proactive, reliable, efficient, and secure IT support.
If you're not currently a UniVista customer but would like to learn more about how UniVista's Comprehensive Support Agreement could offer organizations like yours piece-of-mind and control over IT requirements, please don't hesitate to contact us.  If you have questions regarding any individual component of UniVista's Comprehensive Support Agreement, please don't hesitate to contact us, as well. At UniVista we specialize in taking the worry out of IT and freeing your time to do what you do best; managing and growing your business.
For more info: [email protected] or 512-832-6209, option 2. We are always here to help.